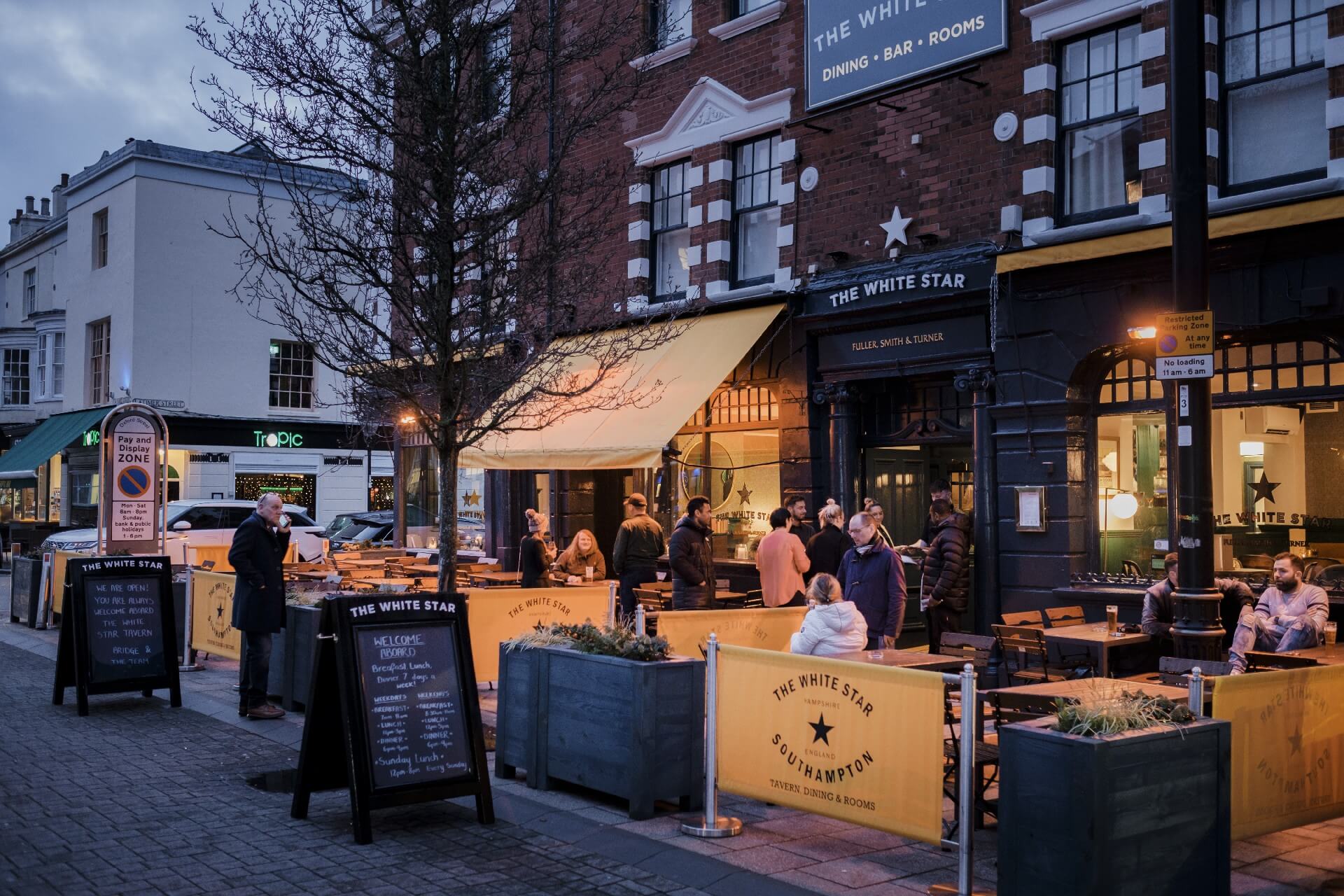 While Southampton isn't too tricky to navigate, before you head out exploring on your own, you might benefit from one of See Southampton's guided sightseeing walking tours. You'll get the opportunity to learn more about Southampton and visit historically interesting sites – the Titanic Walk being a highlight.
When you're exploring Southampton's historic streets, look out for the Bargate, one of the city's original medieval gatehouses, and one of our most photographed sites. Also worth a look is Holy Rood Church, which stands as a memorial to the merchant navy men who lost their lives in World War ll.
SeaCity Museum is a 20-minute walk from the White Star Tavern – or cut across Palmerston Park, for a more scenic route in the daytime. This museum's exhibitions tell the story of the city's connection to the sea, including the Titanic's final journey, making this the ideal outing for all ages.
The Tudor House and Garden is a museum, tourist attraction and Grade-I listed historic building, which was established as Southampton's first museum in 1912. From here, you can join a guided walk around the Old Town, allowing you to explore significant historical attractions within the city's medieval town walls.
Solent Sky Aviation Museum houses over 20 aircraft from the golden age of aviation, between 1910 and 1960. The exhibition includes some remarkable machines, including a Spitfire and Beachcomber, and you can even sit in some of the cockpits, for a thrilling experience. The museum also houses a secondary exhibition, featuring the Hampshire Police and Fire Heritage Collection.
Closer to home, on selected evenings we're delighted to be able to bring you live music performances at The White Star Tavern, featuring a wide range of genres from various known and upcoming artists. It's a great opportunity to sit back and relax after a day of sightseeing – perhaps while you sample our curated collection of gin and tonics.